Consumer Units in Liverpool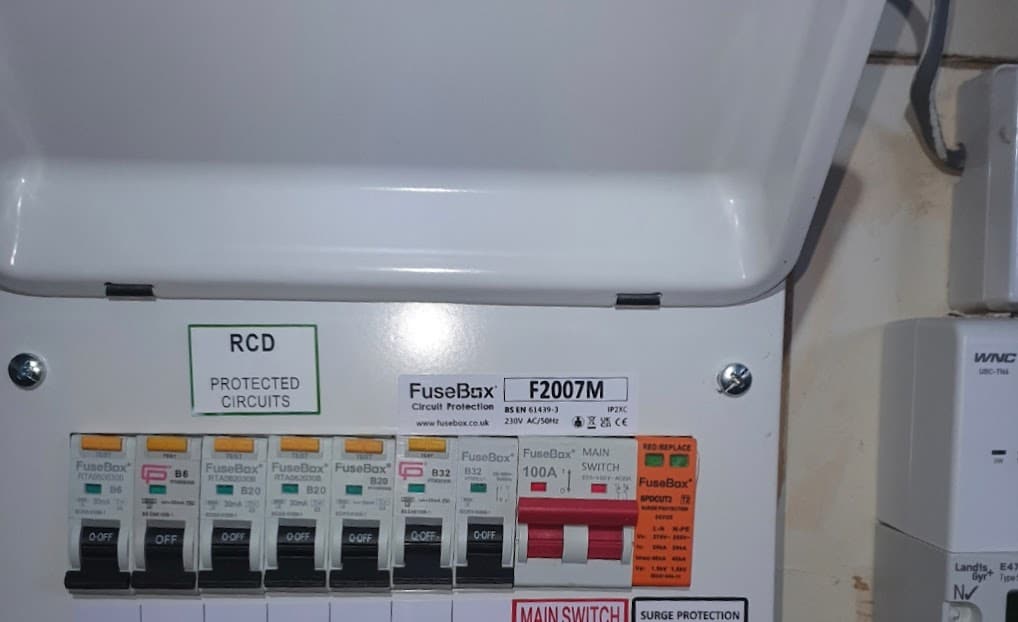 Consumer unit is another term for a fuse board or fuse box . this is were the power enters the property and the fuses are housed to protect each individual circuit, due to continuous improvements in technology and electrical safety, many consumer units are dated and no longer have the newly required protection needed to meet the new requirements, however many home owners and landlords are not aware of this. 
Consumer Units ( commonly known as a fuse board ) is the main outlet of power and protection to the property, it sits at the heart of the installation. The consumer unit needs to be capable of handling the electrical load and meet all up to date requirements with regards to safety and fault protection.
Consumer Unit Installation
From  July 2008 onwards, virtually all newly installed circuits or when rewiring property completely have been required to have RCD protection in place under the latest edition of the BS7671, since then there has recently been the introduction of SPD protection ( Surge Protection Devices ) which have become mandatory when installing a consumer unit, and also the need to assess the property to see if it is deemed as high risk, if so then the installation may need further protection of AFFDs ( Ark Fault Detection Devices ). With all this information and knowledge needed by the installer, installing a consumer unit is a job for a professional installer
S P Electrical supplies and fits the latest 18th edition version Consumer Units across Merseyside, with the cost of the hardware and appointments included.
When a new consumer unit is installed by S P Electrical the property will be fully tested and we will notify the local Authority of the installation work and you will receive a notification from your local council alongside a full Electrical Installation Certificate.
make contact for a free itemised quote